Academic Structure of Vision Secondary School
In implementing "Student Centered Learning" all our classes are kept at maximum 26 students per class. Our school is equipped with a computer lab, interactive smart board and other multimedia equipments necessary for effective lesson delivery.
Supplementary International Learning Materials


The benefit of having a full-day school is that we are able to give our child the best Malaysia Education can offer, and more!
Our students are prepared for the full course of Sijil Pelajaran Malaysia (SPM) supplemented by books sourced internationally, especially in English Language, Mathematics and Science. These supplements will put them a step ahead when they enter University.
Curriculum Structure & Assessment - Lower Form (Form 1 - 3)
NOTE: Vision Secondary School Curriculum Structure and Assessment for Lower Form (Form 1 - 3)
Curriculum Structure & Assessment - Upper Form (Form 4 -5)
NOTE: Vision Secondary School Curriculum Structure and Assessment for Upper Form (Form 4 - 5)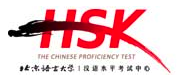 The Chinese Proficiency Test (HSK) is a national standardized test to assess the Chinese language proficiency of non-native speakers (including foreigners, overseas Chinese and students of Chinese national minorities).
The test began to be designed by Beijing Language Institute (Beijing Language and Culture University or BLCU now) in 1984 and passed the appraisal by experts in 1990. Launched abroad in 1991, HSK was designated as a state-level test in No.21 Writ issued by the National Education Commision of China (the Ministry of Education today).
Currently HSK is a comprehensive test system catering to various levels of the Chinese learners, including HSK Basic, HSK Elementary-Intermediate and HSK Advanced. By December 2005, HSK has been taken by about a million examinees from more than 120 countries (including students of ethnic minorities in China).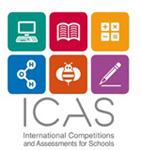 The ICAS suite is developed by Educational Assessment Australia (EAA), UNSW Global Pty Limited. EAA is a leading international educational assessment organization specializing in large-scale measurement and assessment program in Australia and 20 countries globally.
ICAS are developed for students in Standard 3 to Upper 6 and are sat annually. Each ICAS test is designed to assess students' academic ability in aspects of Computer Skills, English, Mathematics, Science and Writing. The ICAS are independent evaluations of students' skills and knowledge in core learning areas and provide insight into student's understanding.


Kuiz Kimia Kebangsaan (K3M) is held annually by Institut Kimia Malaysia in collaboration with Kementerian Pelajaran Malaysia
The main objectives of this K3M is to test students' understanding in the Chemistry subject, increase the interest of students towards the Chemistry subject, improve the subject itself in school and to choose the best students to participate in the International Chemistry Olympiad (ICho)
At Vision Secondary School, we focus on training our students to be able to express themselves in the global language which is English. Our English Club has been organising various events annually to garner interest in students.

January - May
World History
June
School Wide Spelling Bee Competition
July - September
School Wide Drama Competition
(Every year, the class who won the Drama Competition will present their Drama on our Annual Awards & Graduation Night.)
Students also have countless opportunities to join district competitions which include Public Speaking, Drama and Choral Speaking Competition.
| | | |
| --- | --- | --- |
| | | |
| Public Speaking | Drama | Choral Speaking |
The ability to express ideas clearly and coherently is a much sought-after skill in today's job market environment. Therefore, Role-play and Dramatisation is essential to a student's upbringing. Our students not only learn how to put on different hats for different occasions, they also learn to work as a team, supporting each other through collaboration as they refine their presentation skills. To further boost their confidence, our students are asked to perform skits on selected novels learnt in class. The desired outcome is a confident, disciplined and expressive team player.

Every year the school organises learning journeys for students to engage in learning with built-in curriculum integration. Our yearly Integrated Learning Journeys are organised for students of all levels with the purpose of enlivening lessons and bringing learning outside of the walls of the classroom. They consist of both local and overseas destinations.